Capabilities
Spiral Welding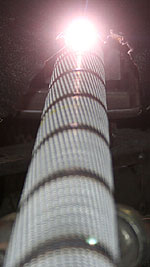 Diameters from 1/2 " to 8.00"
Thicknesses from .024 to .165
Almost any length
Straight Welding
Diameters from 1/2 " to 3.25"
Thicknesses from .030 to .105
Lengths up to 24ft
Special Finishes
Centerless grinding
Plating

Zinc Plating
Nickel Plating

Electropolishing
Grit Blasting

Glass Bead
Jet Mag
Steel Shot

Deburring
Buffing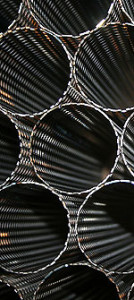 Perforation Patterns
Open areas up to 60%
Hole diameters from 0.060 and to 1″
Staggered, straight patterns
Custom patterns
Secondary Operations
Support rings
End forming
Special fittings welled to ends
Grinding
Polishing
MIG/TIG Welding
Equipment & Machinery
5 Perforating presses
6 Deburring machines
3 Lathes
Tube mills
3 Tube lasers
7 Spiral tube winders
4 Cutoff saws
2 Milling machines
2 Surface grinders
3 Centerless grinders
OD Polisher
Customer Service
Prototypes
Small Quantities
Laser Tube Cutting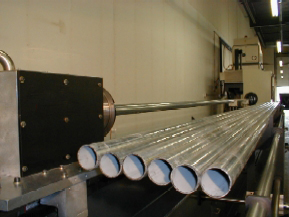 With our Laser Tube Cutting System we offer tight tolerances and more consistent cuts on our perforated tubing and can fabricate tubular components from round, square, rectangular or oval tubing. Our laser is capable of handling tubing to 24 feet in length and 6 inches in diameter and can produce completed parts in one process – both ends and all internal features are cut in one pass.
With the flexibility and excellent edge quality of laser cutting, our laser is ideal for customers who require tubular parts in quantities from a few parts to tens of thousands. It allows for a variety of shapes and features to be cut. The ends can be profiled in any number of ways, including fishmouth, angle cuts, or notched. It cuts square or rectangular tubes as well.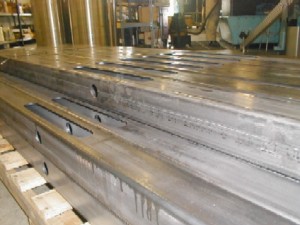 Corner notching can be done more easily than with a mill. Laser processing leaves little or no burr to clean up.